CONNECTING TO CUSTOMERS
IN THE DIGITAL WORLD
A  S O C I A L  M E D I A  C A S E  S T U D Y
---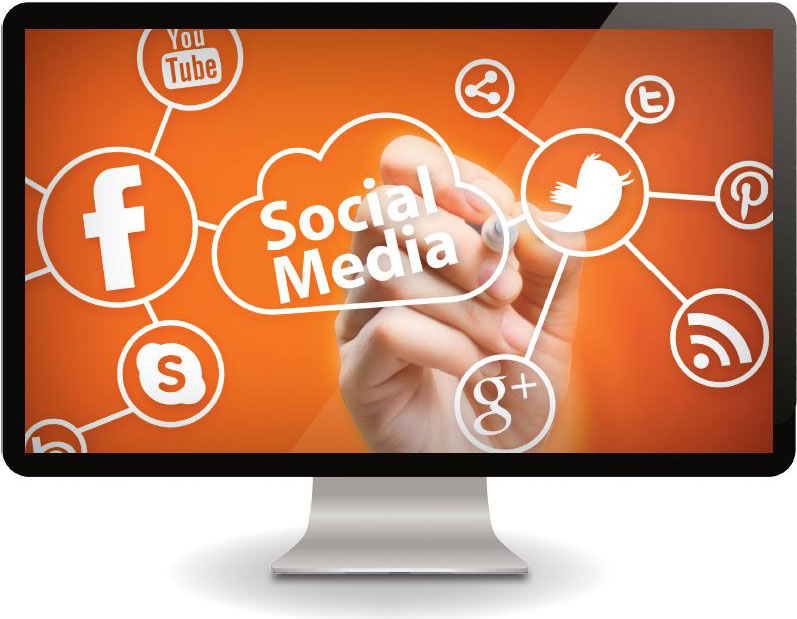 Why social media?
If you haven't heard already, marketing your business on social media is essential. According to a report by Social Media Examiner a colossal 92% of marketers said social media was one of the most important tools to gaining new customers and maintaining ongoing relationships with the people that matter most to your business. The benefit of using social media to market your business is that no matter how specific your business is there is an audience for you on social media.
It drives more traffic to your site.
Getting people onto your site, and keeping them there is a perpetual struggle for local businesses. Social Media has the benefit of directing people straight to your site – creating more opportunities for people to choose your business for their shopping or service needs.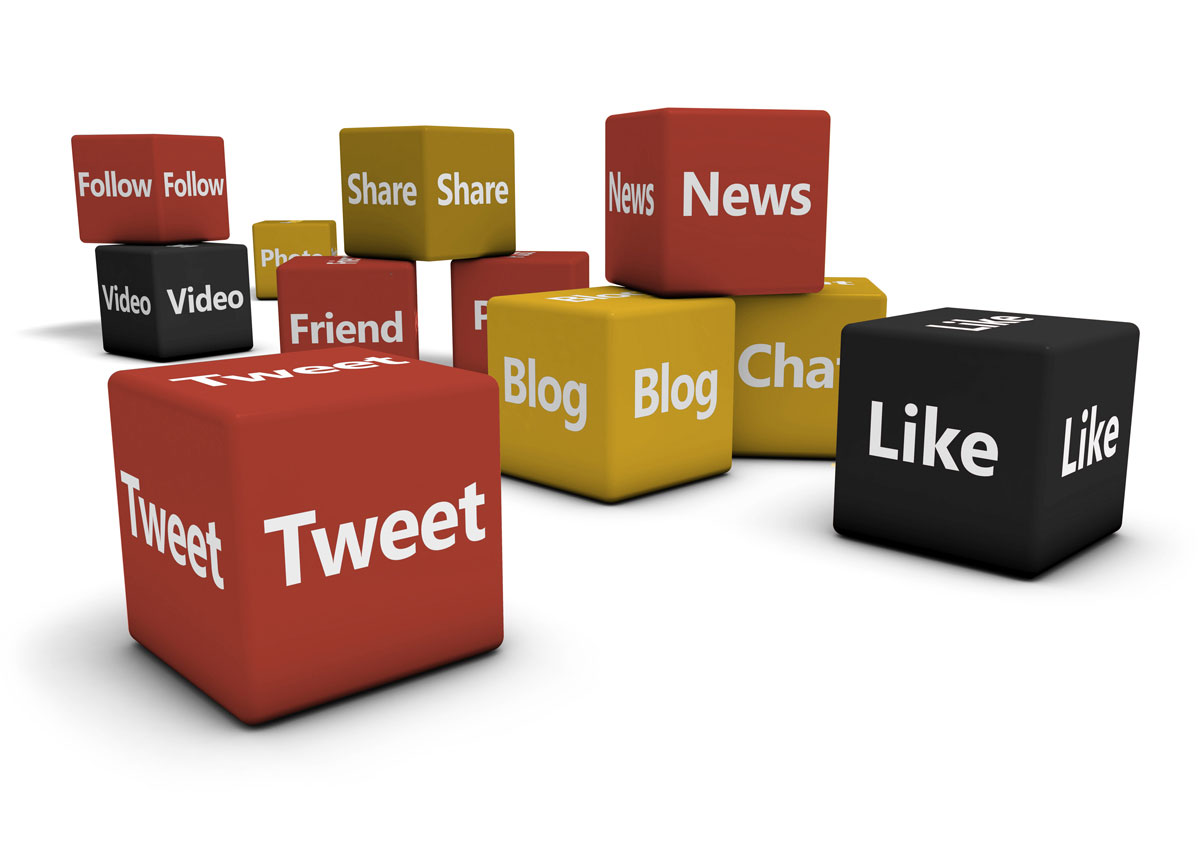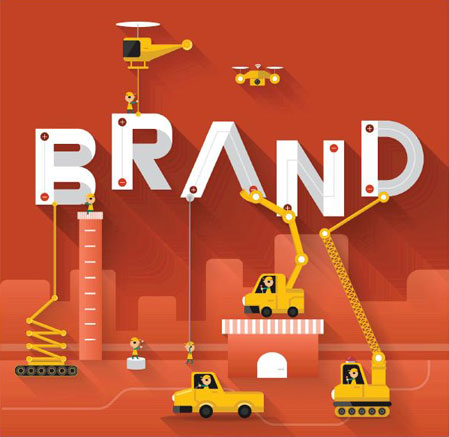 Being Your Brand
Aside from showcasing and drawing attention to the work you do, social media is integral to your personal brand, and today, that's very important. Now more than ever, everyone from journalists and bloggers, to artists, entrepreneurs, and videogrpahers pay attention to, and have taken control of, their social media presence – and thus, their personal brand.
Instagram is no longer just a place to snap a photo of last night's pizza, and Twitter is no longer a 140 character snatch-and-grab of witty  retorts, they're networking tools that will take your business to the next level, put you in front of the right people, and present you with new
opportunities.
If you use them effectively.
That's where P6 Media comes in. We employ the Ballyhoo Method. This innovative technique brings total customization to your business,  brand, and customer through the various forms of social media. It's a specific marketing recipe that can even replace many of your current avenues for gaining new or increasing repeat business. In short, it gives our clients more success for less money.
The Landscape
In 2016, 78 percent of Americans had a social media profile, a five percent growth compared to the previous year. According to estimates, the number of worldwide social media users reached 1.96 billion and is expected to grow to 2.5 billion by 2018.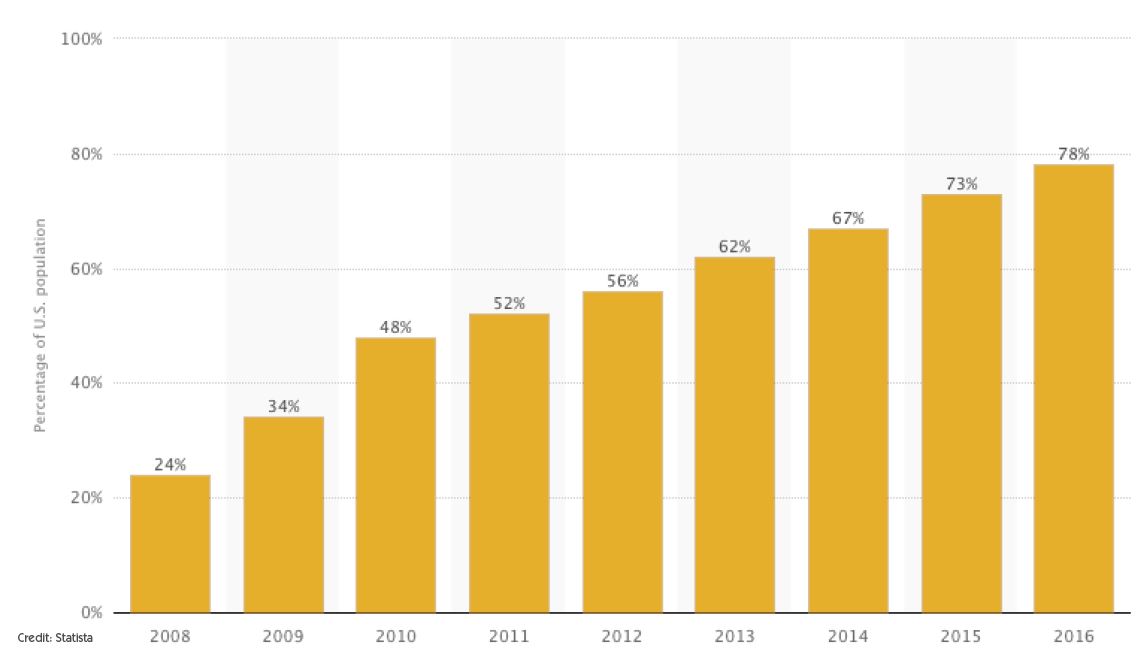 Most popular social media network websites
The graph shows the most popular social network sites in the United States in August 2016, based on market share of visits.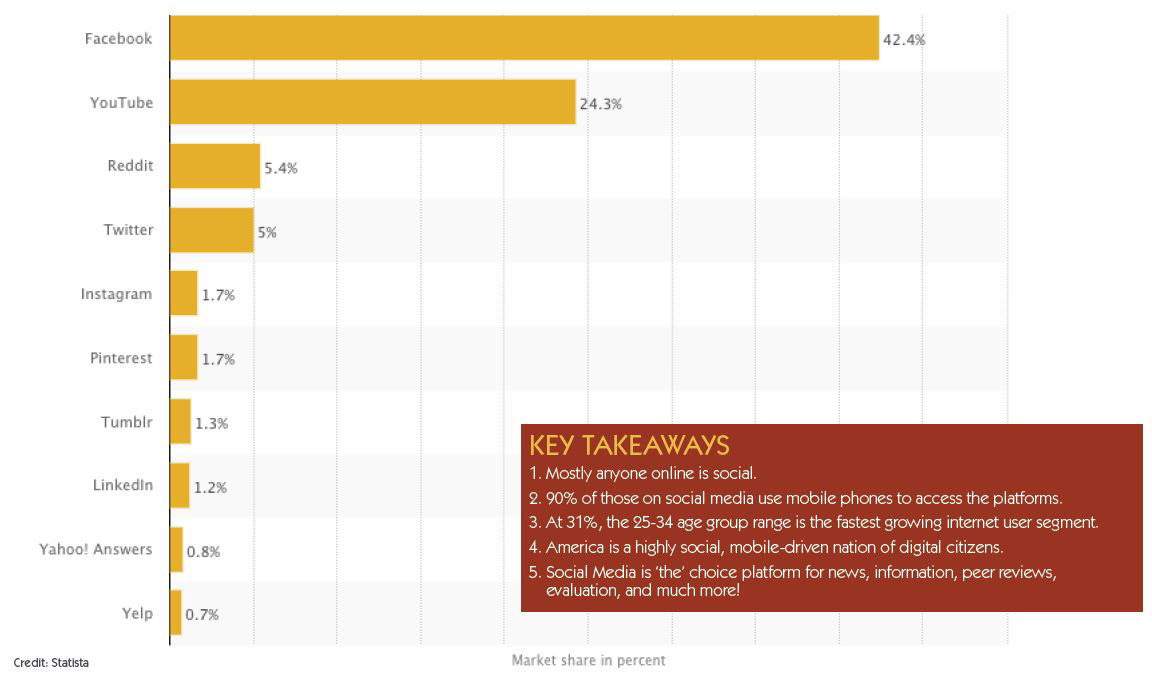 Questions?
For more information, contact us at the link below and we will be happy to answer any questions you may have as well as share with you our insights and case studies.